High k Workshop 2016
In collaboration with the EU COST networking project HerALD (working group 4), NaMLab invites to the Novel High-k Application Workshop on March 14th and 15th, 2016. New challenges offered by the application of high-k dielectric materials in micro– and nanoelectronics will be discussed by more than 80 participants from industry, research institutes and universities. NaMLab created with the workshop a stimulating European platform for application-oriented scientist to exchange ideas and discuss latest experimental results on MIM-capacitors, process technology, leakage & reliability as well as characterization of high-k dielectrics integrated in silicon based micro– and nanoelectronics. In addition, new results in the field of ALD dielectrics in solar cells, transparent conduction oxides (TCOs) and atomic layer etching (ALE) will be discussed.
When

Mar 14, 2016 09:00 AM

to


Mar 15, 2016 06:00 PM

Where

Technical University Dresden - Goerges lecture hall

Contact Name

U. Schroeder

Add event to calendar

vCal




iCal
Call for Abstracts: closed
Registration:
All speakers and poster presenters are automatically registered.
For all other participants, please use the following link February 1st until February 29th
for single participant and group registration: https://de.amiando.com/JYEARTN
Directions:
Detailed directions to the workshop location and hotels are posted here.
New Location !!!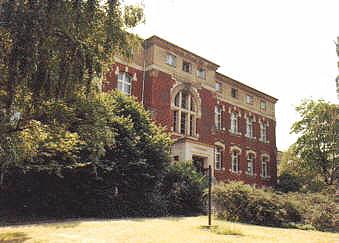 Technical University of Dresden - Goerges lecture hall
Helmholtz Strasse 9
check: Goerges building
Workshop agenda:
List of presentations and poster can be found here
Length of talks: 17 + 3 min discussion
Sponsors:
http://www.european-ald.net/
http://www.oxford-instruments.com/
http://pegasuschemicals.com/
http://www.strem.com/
Co-organized by: